We are always looking for interested people to undertake the very rewarding challenge of becoming a volunteer in the Canadian Search Dog Association (CSDA). Due to constraints in work schedules, holidays, and more importantly family life, not all certified members are always available for every search.
We do our best to participate in those searches we are called out to, but in order to provide the tasking agency with a sufficient number of reliable search teams we need to have a strong member base.
If you feel you have the time and interest to not only fulfill the many number of hours required to train you and your dog to search but also, to participate in the running and development of our organization, then we encourage you to contact one of our region listings below.
Please select the contact who is geographically closest to you. Requirements may vary by region and are detailed below.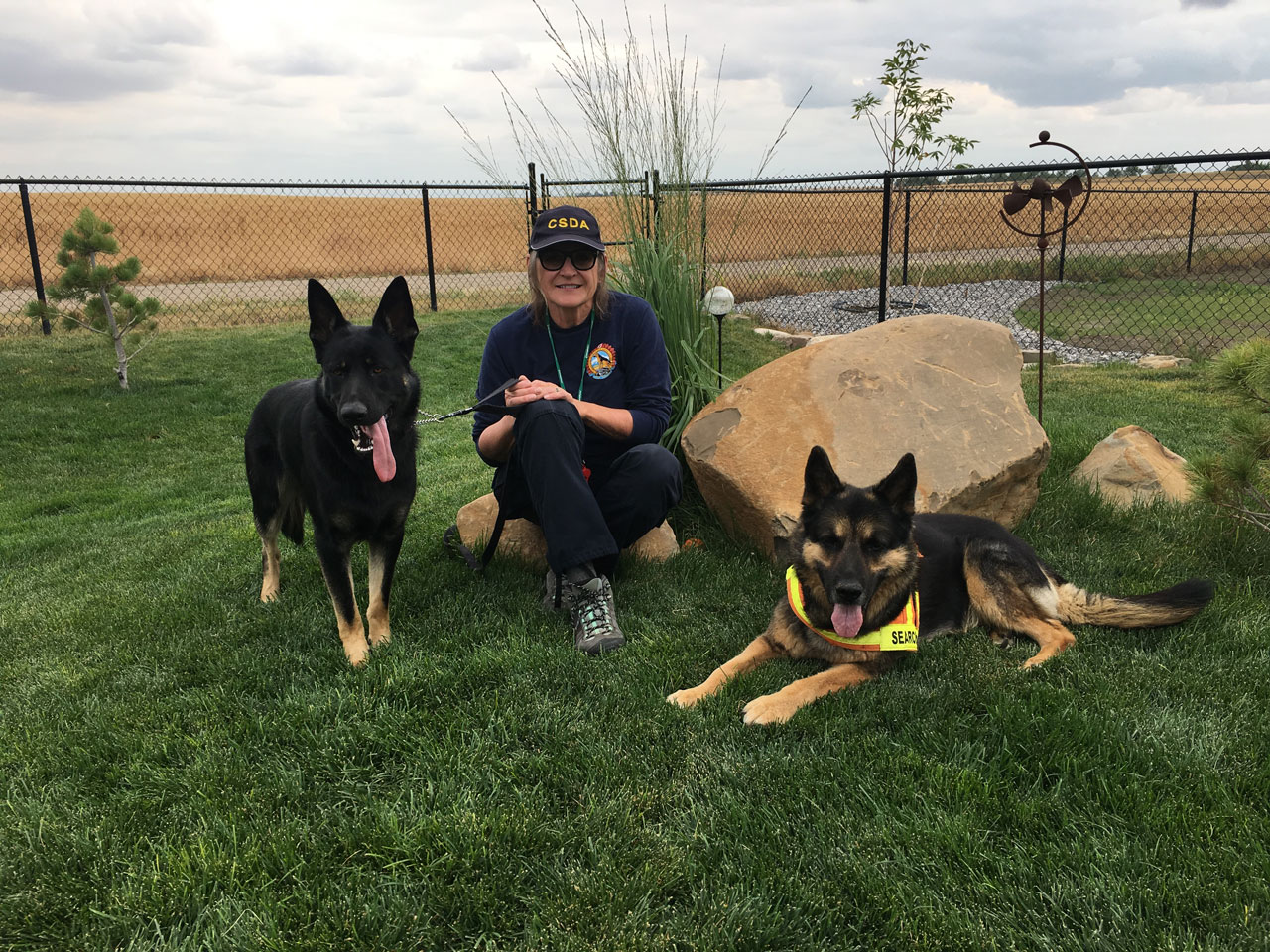 Edmonton & Northern Alberta Region
If you are interested in joining the CSDA in the Edmonton Area, please print out and fill in this

CSDA questionnaire and return it along with a copy of your valid Standard First Aid and CPR Level C Certificate to the email below.
Edmonton Region CSDA Contact This email address is being protected from spambots. You need JavaScript enabled to view it.
Calgary Region
The Calgary Region CSDA is currently not accepting new members. However, if you would like to learn more or contact us, please send us an email using the link below:
Calgary Region CSDA Contact This email address is being protected from spambots. You need JavaScript enabled to view it.

Southern Alberta Region (Lethbridge, Medicine Hat)
Puppies over 10 weeks old and dogs less than 3 years of age are welcome for testing. You are required to have proof of vaccination. Certification must be current prior to attending testing.
Southern Region CSDA Contact This email address is being protected from spambots. You need JavaScript enabled to view it.